Welcome to City of White Sulphur Springs

White Sulphur Springs...A Great Place to Live!

In the City of White Sulphur Springs, we are defined less by boundaries on a map than by the sense of shared values our residents hold dear. Small town values, guided growth, preservation of historical, cultural, and natural heritage are just a few of the core principles that makes the City of White Sulphur Springs a wonderful place to call home.

The City needs your help! At the end of today (9/26/22) we will have 6 spayed female dogs and 4 neutered male dogs. If you have any availability to care for these animals please call us at City Hall - 406-547-3911. Your help is greatly appreciated!

POSITION AVAILABLE

The City of White Sulphur Springs is hiring a full-time Public Works position. The job description is available at City Hall. For more information, call (406) 547-3911.

Please pickup applications at City Hall at 105 West Hampton St., White Sulphur Springs, MT 59645.

Position open until filled.
***Public Notice ***
Driver's License
The first Wednesday of the month as well as the following added fridays:
April 22nd and 29th
May 13th and 27th
June 10th and 24th
July 8th and 22nd
August 12th and 26th
September 9th and 23rd
October 14th
**CALL FOR PROJECT QUOTES**
The City of WSS is calling for quotes to install safety surfacing meeting the ASTM F1292, 2075, and F1951 standards in the use/fall zones at Bair Park, which is located on 4th Ave SE, approximately where it intersects with Wall St.
The work generally includes but is not limited to:
Installation of approximately 100 feet of French drain (washed gravel, perf pipe, and landscape fabric) 12 inches wide, 18 inches deep, with a minimum of 1% slope.
Identify use/fall zones as per the U.S. Consumer Product Safety Commission's Public Playground Safety ("CPSC Manual") at (https://www.cpsc.gov/s3fs-public/325.pdf)
Excavate use/fall zones for below-ground installation of EWF as per the CPSC Manual (https://www.cpsc.gov/s3fs-public/325.pdf) and the EWF manufacturer's instructions.
If needed, install borders for fall zones.
Install EWF as per manufacturer instructions (available at City Hall and online). As needed, contact Marks Lumber at (406) 933-5794 for further information.
Place pea gravel in areas in between fall zones.
A Notice of Request for Proposals and further important information is available at City Hall or online at whitesulphurspringsmontana.com. Contact City Hall or the Mayor for a site visit (406) 547-3911.
Quotes are due by 5:00 p.m. on August 15, 2022, at City Hall, 105 W. Hampton St - P.O. Box 442, White Sulphur Springs, MT 59645.
*To Check Standards, Specifications and Installation Instructions, Click on Government then Parks Advisory Important Documents*
Click the below link for the Mark's Lumber Installation process:
https://acrobat.adobe.com/link/review?uri=urn:aaid:scds:US:f5362897-794b-3e76-a8c0-1e48a1c2dadd
It's September...Time To Prepare For the Unexpected
September 01, 2022

Disasters Don't Wait. Make Your Plan Today ~ Ready.gov
If we have learned anything in the last 2 years, it is that we all must be prepared for the unexpected.
September is National Preparedness Month, and there is no better time to re-prep your Preparedness Kits for the changing of seasons.
---
City of White Sulphur Springs
Thank You.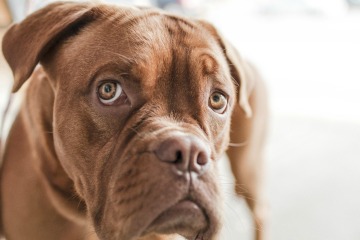 Support Local Animal Shelter
Looking for a furry friend to become a part of your family? Consider adopting a dog or cat from your local animal shelter. An adopted pet will provide unconditional love and companionship to all.