Welcome to City of White Sulphur Springs

White Sulphur Springs...A Great Place to Live!

In the City of White Sulphur Springs, we are defined less by boundaries on a map than by the sense of shared values our residents hold dear. Small town values, guided growth, preservation of historical, cultural, and natural heritage are just a few of the core principles that makes the City of White Sulphur Springs a wonderful place to call home.

PUBLIC HEARING NOTICE

The City of White Sulphur Springs and Meagher County Consolidated Planning Board will conduct a public hearing on the following annexation request to consider and make a recommendation to City Council. The hearing is scheduled for 4:00 P.M. in the Meagher County District Courtroom on Wednesday, October 18, 2023.

The applicant has submitted a request to annex 1.57- acres of land into the White Sulphur Springs City limits. The property proposed for annexation is located north of Badger Street West between Baker Street West and Central Avenue North. The property can be legally described as a 1.57-acre tract of land located in Section 7, Township 9 North, Range 7 East, P.M.M., Meagher County, Montana. The property is currently undeveloped.

A copy of the annexation request and related materials are available for public review at White Sulphur Springs City Hall during regular business hours. Questions may be directed to cmarxer@greatwesteng.com. Public comment is encouraged.

Call For Bids

NOTICE IS HEREBY GIVEN: The City of White Sulphur Springs is calling for sealed bids for City Shop Heating and Electrical installation for new City Shop Building located at 102 8th Ave NE, in White Sulphur Springs, MT. The work is for the purpose of providing heating and electrical for the new City Shop building. This project may be split depending upon budget constraints. Formal contracts and other bid documents will be available on the City's website.

There are 2 parts to be completed. Please indicate which part you are bidding. Both parts may be bid in the same submission.

Part 1: Installation of heating:
Overhead radiant tube heat system (propane) for 3200 sq. ft. building

Install gas line from propane tank to new shop and existing building
Part 2: Electricity and Insulation
Install electrical service to new 3200 sq. ft. building, including but not limited to:

Meter base and breaker panel

Location of lights and outlets: indoor and exterior

Install at least 2 220 volt outlets

Wiring for 3 overhead door openers

Wiring for ceiling fans

Wiring for heat system
Requirements:
Contractor must have demonstrable experience with current prevailing electrical code requirements

1 Million dollars Liability Insurance Certificate.

Work Comp Certificate.

Copy of Registered Contractor License with the State of Montana.

Davis Bacon Wages (prevailing wages) apply.

10% of the total bid will be withheld until the project is completed.
Further bid information and tentative plan for placement of outlets and lights is available at City Hall or online at whitesulphurspringsmontana.com.
Bids are due Friday, October 13, 2023 by 5:00 pm at City Hall, 105 W. Hampton St., P.O. Box 442, White Sulphur Springs, MT 59645.
The City of White Sulphur Springs County reserves the right to reject any and/or all bids. For more information, contact: Mayor Rick Nelson, (406) 547-3913 or Public Works Supervisor Rocky Vinton, (406) 547-3788.
Published September 21, September 28 and October 5, 2023
Driver's License
The driver's license examiner is located in the courtroom at city hall The first Wednesday of each month.
Fees will be collected at the time of your appointment
Schedule appointments by
phone at: 406-444-1772
online at: doj.mt.gov/driving/appointments
---
Are You Prepared for Any Situation?
September 01, 2023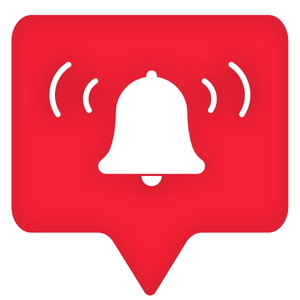 September is National Preparedness Month!
Disasters happen in the blink of an eye, and we want you to be prepared. Hot, cold, rain or shine, being prepared and organized can be the difference between survival and struggle.
Below are some standard preparedness kits and survival tips that every home and car should have ready to go!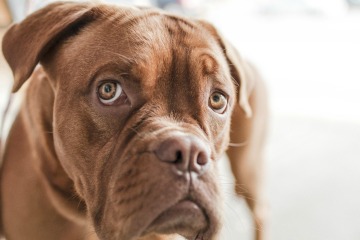 Support Local Animal Shelter
Looking for a furry friend to become a part of your family? Consider adopting a dog or cat from your local animal shelter. An adopted pet will provide unconditional love and companionship to all.